On December 30, 2016, the new year concert of ZJTV, two robots presented successively. One is the famous American fictional hero Iron Man while the other is the Everest 5 matrix from Chinese Abilix educational robot humanoid series.

Left: Iron Man (from snapshot of online live); Right: Abilix Everest 5
These two robots with a lot of super fans presented on the same stage. This made me excited.
In the past 50 years, Iron Man has always been regarded as super hero exceeding the current scientific and technological level, which conforms to the supernatural romance. With the development of science and technology, we can know that the corselet of Iron Man is the wearable robot with AI. A part of fictions loaded to it has been realized. Nowadays, the previous fictions is now science and technology. The Abilix Everest 5 matrix presented later has shown the development of Science and technology nowadays and made Chinese intelligent manufacturing shine at the stage.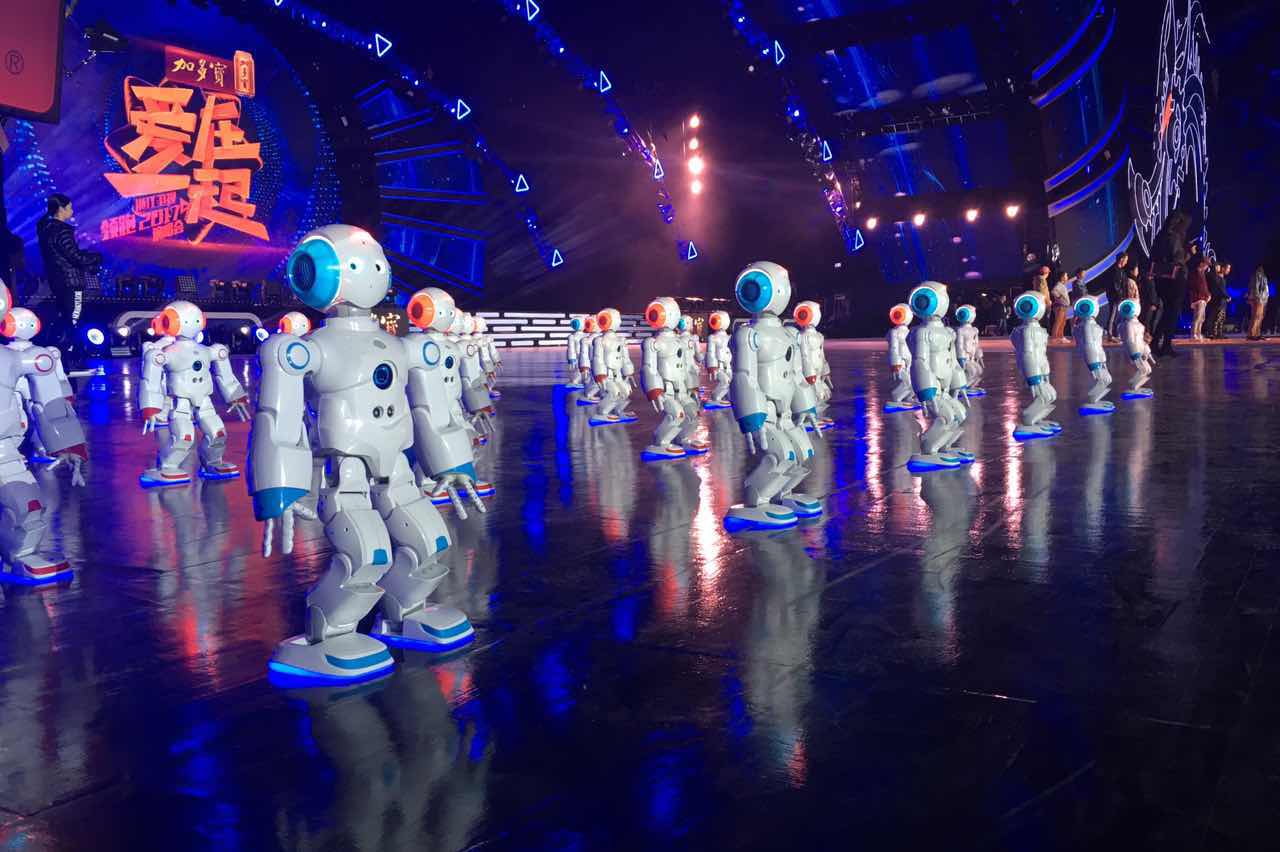 Abilix Everest 5 matrix appeared on the stage of ZJTV new year concert
Abilix Everest 5 is educational robot subordinated to Shanghai PartnerX Robotics Co., Ltd. Issued in September 2016, it could be regarded as the latest and most advanced educational robot. With its 22 DOFs and 2-DOF hip joint and finger design, it is unique in the whole industry. For these reasons, Everest 5 is more vivid than other products of the same category.
The prominent "figure advantage" is one reason that enabled Everest 5 to appear on the stage. More importantly, as an educational robot, Everest 5 can be programmed. Users can program it and run the program to complete designated tasks according to own needs. This can not only make Everest 5's dance steps conform to the requirements of all stages, but also provides great project design and execution space which can be applied to different occasions. Its own stage is abound.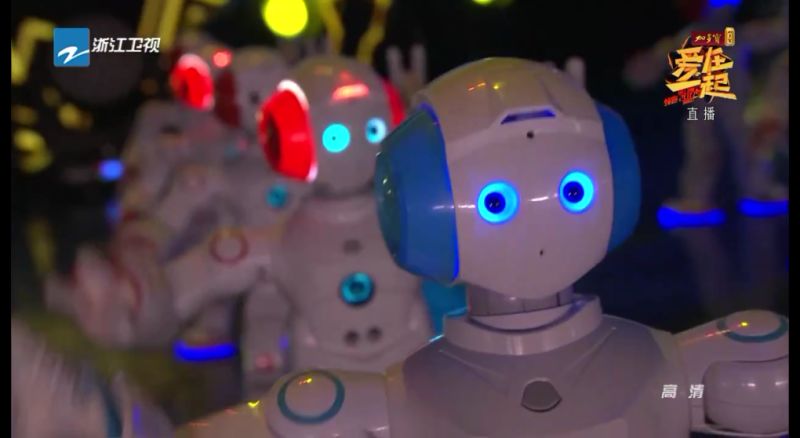 Abilix Everest 5 matrix presented at ZJTV new year concert
Take Everest 5 as an example, within 3 months since its birth, it has presented at multiple international occasions–recited ancient Chinese prose with children at Capital Science and Technology Ceremony; appeared on the huge screen of the bund at GeekPwn; attended the 3rd World Internet Conference and served as ushers, waiters at the cafe, weather forecast and notification reporters, etc.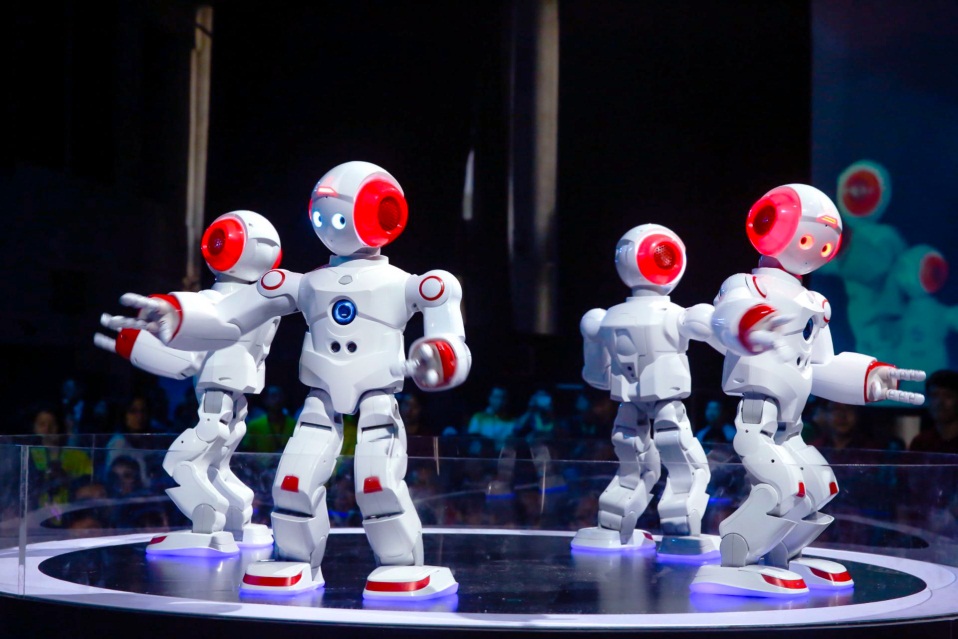 Abilix Everest 5 at GeekPwn
PartnerX CEO Fei Xufeng said: I am very glad to see that, besides serving as platform of cultivation kids' success ability and enhancing their scientific and technological literacy, our Chinese educational robots can appear at grand international occasions and make Chinese intelligent manufacturing shine at the world stage like super heroes.