WER 2016 U.S. Open Concluded
From August 13 to 14 at local time, WER 2016 U.S. Open took place successfully at University of California. More than 50 primary and secondary schools, over 300 students took part in the contest. In the end, China Guangxi Delegation and Zhejiang Delegation won championships of primary and secondary divisions. They are granted with scholars provided by Abilix.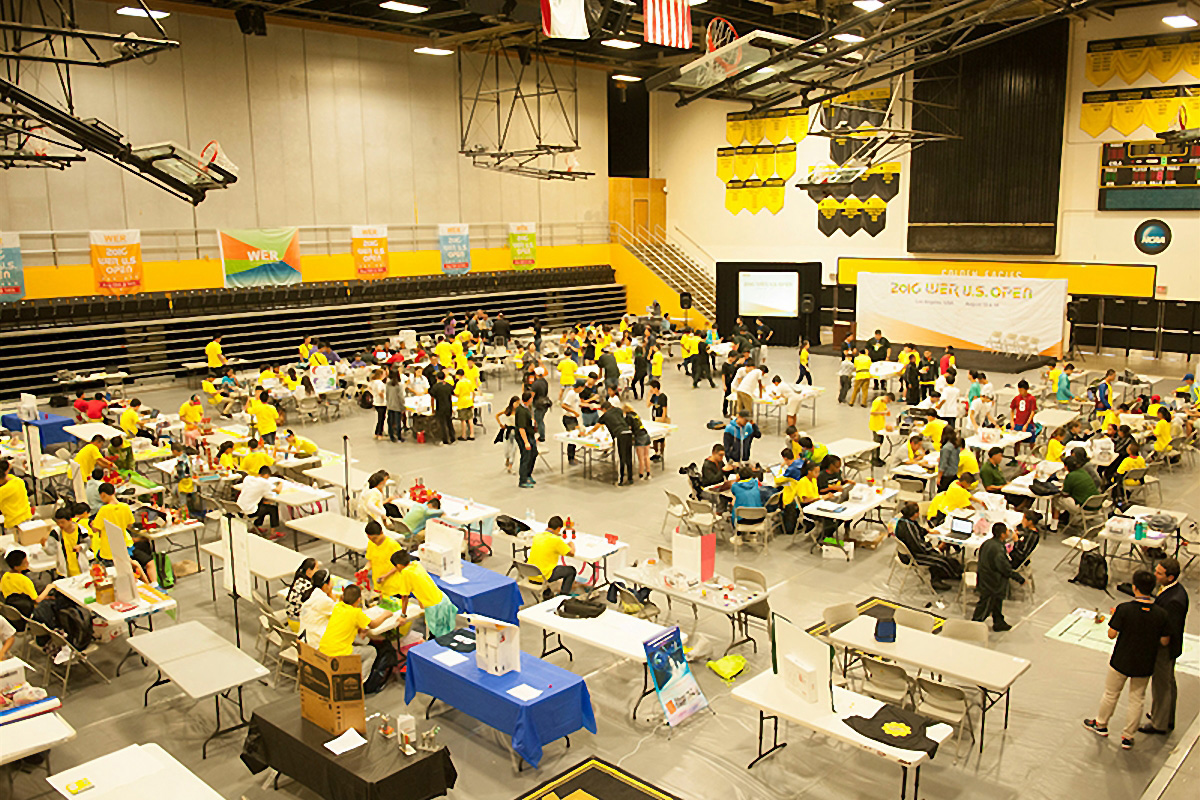 Arena of the contest
Chairman of WER Professor Jake Mendelssohn, Chairman of WER State Promotion and Abilix Brand General Manager Mr. Lan Zhijun, Co-founder of Synergy Academics Dr. Babara and General Manager of Abilix U.S. Region Cameron Zadeh presented and viewed the contest. As introduced by Jake Mendelssohn, WER aims to compete the ability to solve problems. Contestants should learn to integrate resources, try to find solutions through team cooperation. This is especially important when kids start to work.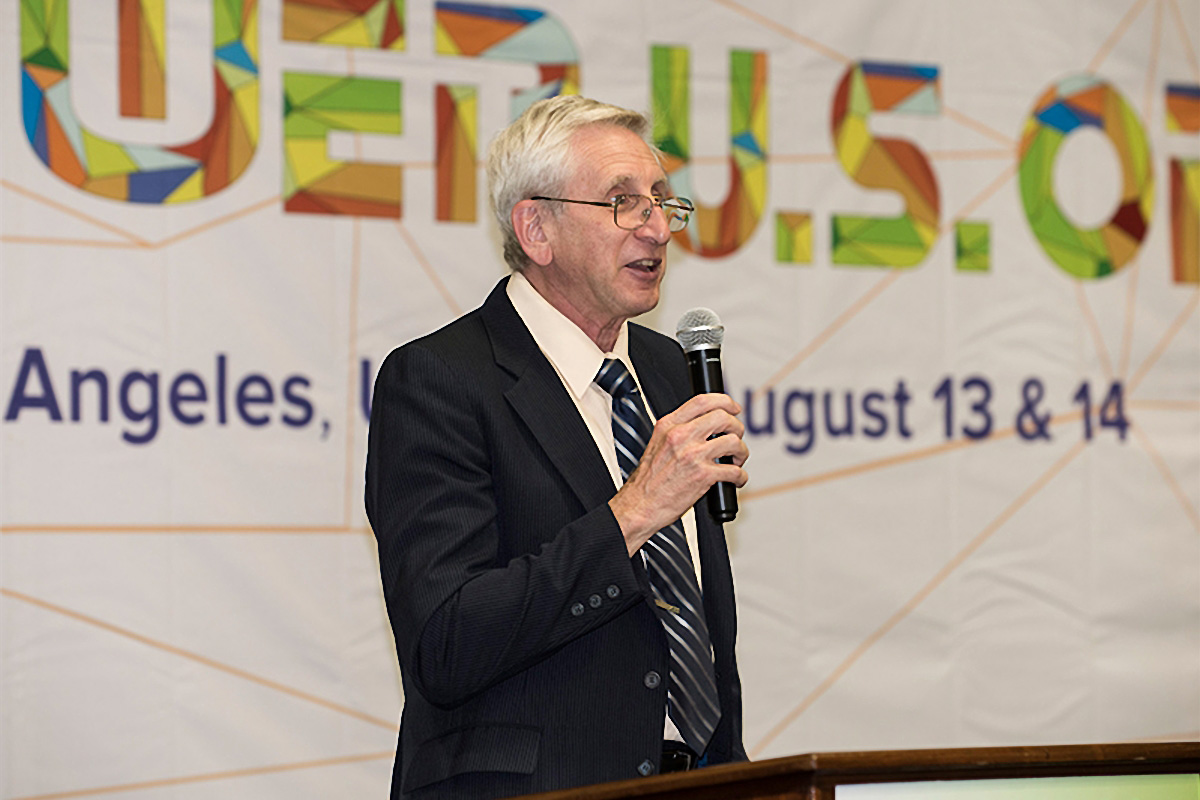 Chariman Jake Mendelssohn addressing an opening speech
Mr. Lan Zhijun said:" Educational robots can train kids' creative, analytic and practical abilities, and finally enhance the success ability. For the time being, WER is the educational robot contest with the greatest scale, projects and educational values. It plays an important role in promotion of educational robot and enhancement of kids' scientific and technological literacy and success abilities."
Some of the guests at the commencement
The 2016 WER theme is Move the Earth. Contestants are divided into primary school division and secondary school division. Abilix is the exclusive designated platform of WER. The contest consists of predetermined tasks and arena tasks, accounting for 40% and 60% of the total score respectively. For the predetermined tasks, contests know the contents of contest beforehand. The tasks are relatively difficult. They can know the contents of arena tasks two hours before the contest. So they need to analyze the task, design plans and debug at the site with no coaches participating in. For this reason, the contest is fair and full of challenges.
Contestants concentrated at the contest
This contest has attracted attention of Chinese and American mainstream media. CCTV, Xinhua News Agency and FOX all made reports on it.
WER is divided into different levels. Finally the national delegations are selected to participate in World Championships. This year, totaling 300000 contestants from over 30 countries take part in different levels of WER. The winners of this contest will go to WER 2016 World Championships at Shanghai, China together with winners of WER Canada Open and other domestic contests. Let's look forward to more exciting events!