Leading the Future of China's Education, Abilix Highlighted in China Educational Equipment Exhibition
On November 17th, the 75th China Educational Equipment Exhibition was held. Thousands of educational equipment industry giants and well-known brands, hundreds of authoritative media, hundreds of industry practitioners gathered in Nanchang Greenland International Expo Center to witness the innovation and transformation of China's educational equipment industry.
Tian Shulanlai, Deputy Director of China's Care for the Next Generation Working Committee came to Abilix's exhibition booth and obtained a systematic explanation from Dr. Yun. Ms. Tian highly praised the SITA Education and Educational Robot invented by Abilix for Chinese and global children. "Who says that Chinese children lack creativity, what they really lack is training for creativeness," she said. Ms. Tian agreed to attend the 2018 WER World Championship which will open on 15 next month.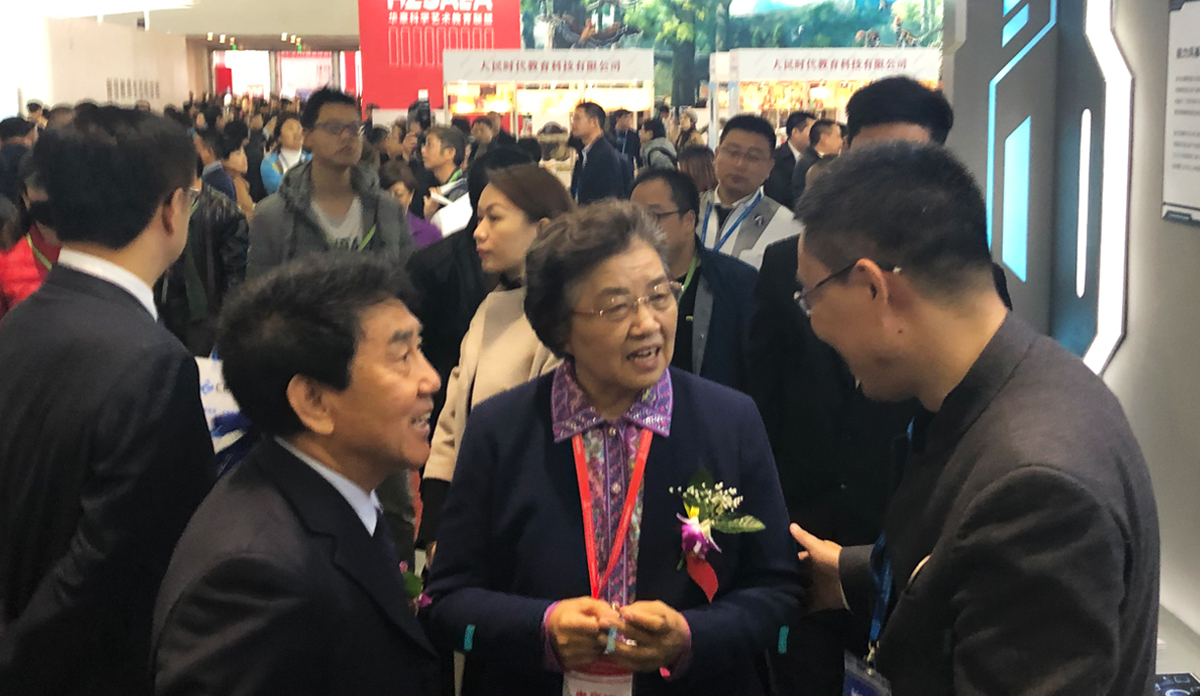 The Abilix exhibition booth attracted the attention of many exhibitors and many media to compete for interviews, with four key points: cool booth design, excellent product system, brand-new education mode and advanced educational solutions.
1. A Well-designed Booth
Ability's booth at A5011 spot was a highlight of the exhibition. 270 square meters exhibition area, the silver-white color with full sense of science and technology, and the unique space capsule shape of school business made Abilix stand out among exhibition stands, perfectly presenting the brand tonality of education + science and technology, attracting many audiences to stop and watch.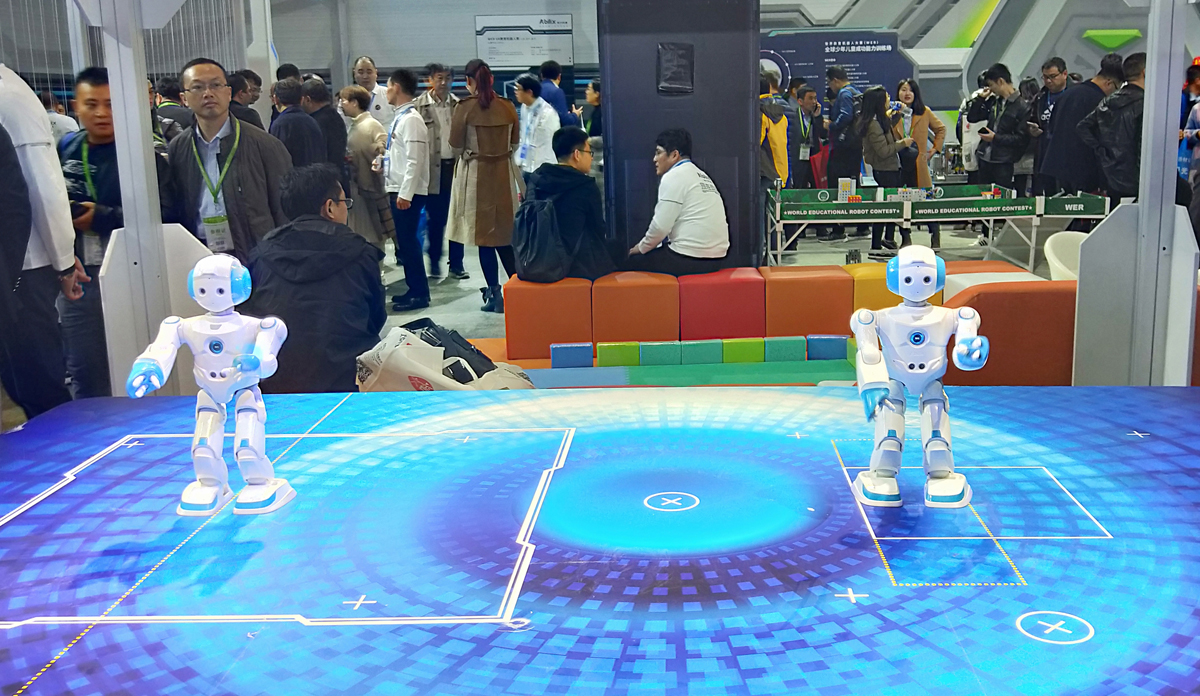 2.Ten New Competition Products
As the only designated platform for the World Education Robot Contest (WER), Abilix is constantly updating its product system while upgrading its competition system. At the exhibition, Abilix launched ten new competition products. Advanced large-screen display technology and powerful chips have been widely used in competition products to achieve a comprehensive upgrade of competition product grades and categories.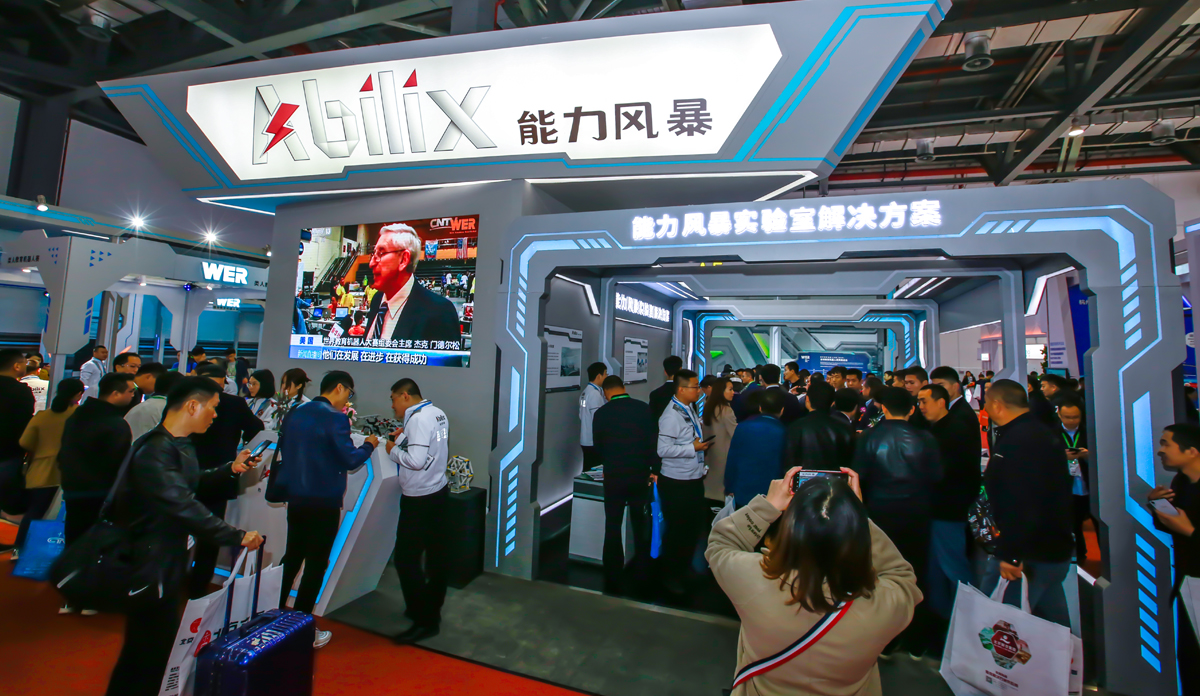 3.A Revolutionary Education System-SITA Education
Dr. Yun Weimin, co-founder of Educational Robotics, explained SITA education comprehensively to the media for the first time at the exhibition site, which opened the prelude of education reform in the era of artificial intelligence.
The Successful Intelligence & sci-Tech Accomplishment Education (SITA Education) was created by Dr. Yun Weimin and Prof. Jake Mendellssohn. The core mission is to train successful intelligence, bring up science and technology accomplishment, help children cultivate the comprehensive ability of analysis, creativity and practice as well as the ability to understand, get close to and apply science and technology in the era of Artificial Intelligence. Its education idea, education thought and practical system are far beyond STEM and STAM education. SITA education represents the future of education and is the pioneer for China to re-lead global education.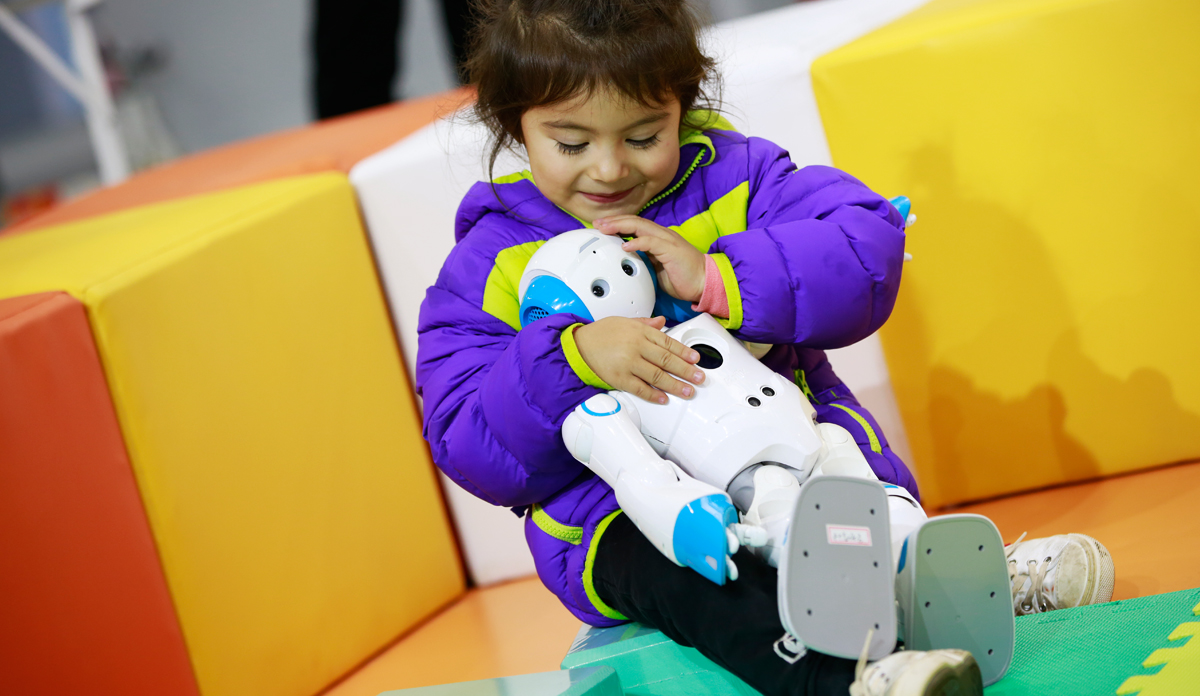 With the launch of SITA Education, Abilix created 3 series, namely Abilix Robot, Abilix Maker and Abilix Artificial Intelligence, 12 corresponding lab solutions were displayed on the spot. Abilix Lab Solution takes training successful intelligence, bring up scientific and technological accomplishment and cultivating technology talents as its core educational value. Owning advanced educational theory system, curricula products, competition products, cutting-edge scientific and technological products, training courses and educational service system, Abilix Lab Solution is committed to helping schools establish advanced SITA education so as to enable more children to have a successful life.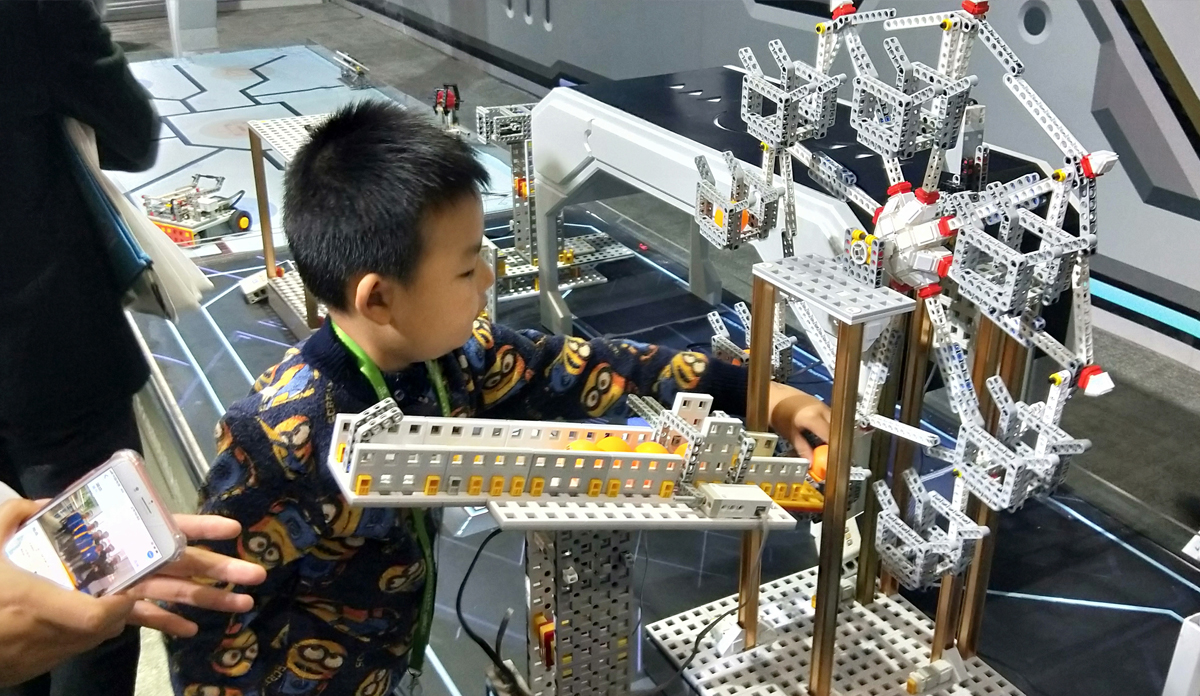 China Educational Equipment Exhibition is an influential brand exhibition in China and even in the global education equipment industry, bringing together high-level scientific and technological equipment in the education industry. As the education reform goes further, Chinese children's needs for systematic training of creativity, analytical and practical abilities to systematically improve their scientific and technological accomplishment have become increasingly urgent and intense. Founded in 1996, Abilix is regarded as the creator and leader of global educational robots, the beginner of SITA education. Abilix is going to lead the future of global education.