Mayor of Shanghai Visited the R&D Centre of PartnerX and Praised the Progress Made by Growing Companies
In a discussion with growing enterprises, Ying Yong, Mayor of Shanghai said, "Shanghai Government should do something to make more enterprises become "Unicorns".
On September 28th, Ying Yong, the mayor of Shanghai, investigated the development of local growing enterprises and held a symposium in the conference room of the R&D base of Shanghai PartnerX Robotic Co., Ltd. (hereinafter referred to as "PartnerX"). Zhou Bo, Vice Mayor of the Standing Committee of the Municipal Committee, and Shi Xiaolin, Minister of the United Front Department of the Standing Committee of the Municipal Committee, led the leaders of the Municipal Economic and Credit Commission, the Municipal Development and Reform Commission, the Municipal Science and Technology Commission, the Municipal Commercial Commission, the Municipal Finance Bureau and the Municipal Association of Industry and Commerce attend the meeting together.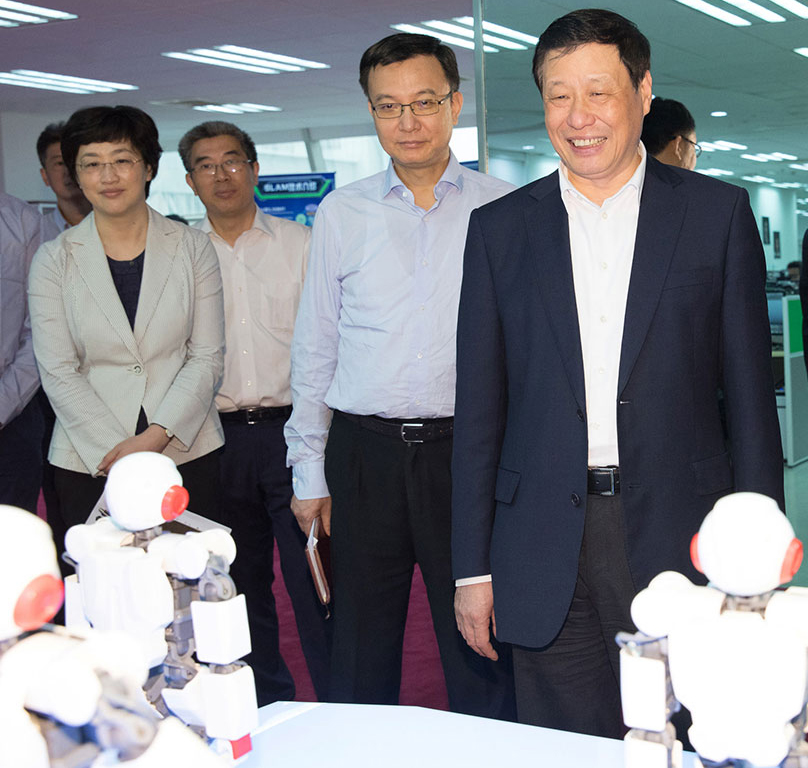 Leaders of the municipal government watched the display of robotic products and asked about patent applications for inventions by PartnerX. At the subsequent symposium, suggestions were put forward in the light of the company's development. Ying Yong expressed his hope that more growing enterprises will become bigger, stronger and better, become "invisible champion" and "unicorn" enterprises among industry segments, and become a powerful engine to promote Shanghai's innovation as well as sustainable development.
As Ying Yong pointed out, a new round of scientific and technological revolution and industrial revolution are rising at present. New technologies, new modes, new business formats and new industries "four new" have become the remarkable symbol of high-growth enterprises. Shanghai government will be closer to the needs of enterprises, focusing on increasing vitality and power, so that the market can play a decisive role in the allocation of resources. Shanghai shall continue to study and improve relevant policies and measures to support the better development of innovative enterprises.